Having a few well-chosen tools on hand when moving into a new home can help ensure things go well; as such a new home tool kit is essential.
When you are moving the contents of your existing home, to your new one being able to hang a picture or put up a corner cupboard will help keep the days when you are living from brown packing boxes to a minimum.
Here is what we would include in a new home tool kit:

New Home Tool Kit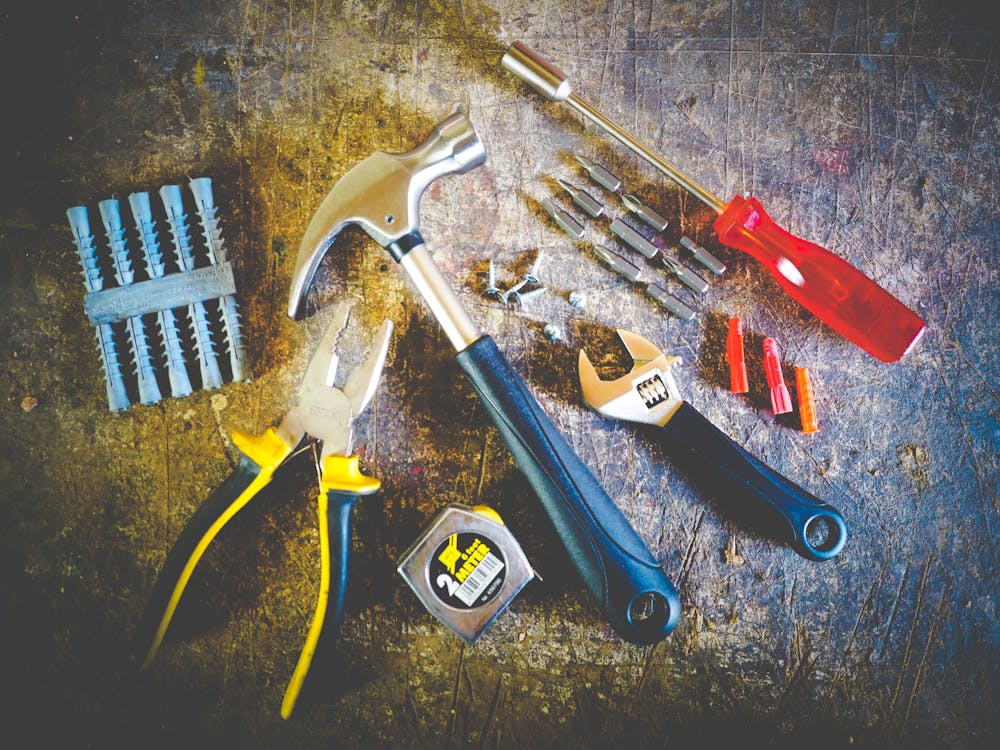 A few basics to get you going should include the following;
A Tape Measure
Surprisingly useful, even if all you are doing is ordering furniture for your home over the internet. Being able to quickly and accurately measure things is a must. An 8-meter long tape measure covers most needs in a home. Compared to shorter tapes, its blade width helps keep it stable in use.
A Spirit Level
Almost goes hand in hand with a tape measure, a short boat level will serve most purposes. Longer levels are useful in construction projects, but the shorter level will be the one you most use.
A Set of Screwdrivers
A decent set of screwdrivers is a must. From taking doors off, to ease getting that large sofa into the sitting room, to changing a fuse. A good screwdriver set, covering flat, philips and posidrive screw heads will serve you well.
Waterpump Pliers
Maybe not your most obvious choice of pliers or grips, a smallish pair of waterpump pliers are surprisingly versatile. Size for size, they give a greater jaw opening, so you can tackle larger objects, but not so large as to be hard to turn in confined spaces. Very useful when carrying out small plumbing jobs, like fitting your washing machine. Great too, having these on hand long after your move, when the inevitable happens, and something leaks in your home!
A Hammer
A small hammer has so many uses, it's just a given you are going to need one at some point.
A Cordless Drill
Cordless drills have improved so much in recent years, a small 12-volt lithium-ion drill will pretty much cover what you might need for maintenance and small projects. Even just the ability to use it as a screwdriver when assembling furniture saves so much time. Remember to set the clutch to slip before the screw over tightens, and always be safe and refer to the manufacturer's instructions before using a cordless drill.
A Toolbox
A toolbox is going to keep all your tools in one place and easy to move to the job in hand. Possibly consider a tool bag or an open tool tote which gives great access and stores awkward tools well.
Always make sure that you only take on jobs that you feel confident in going. Jobs with things like gas and wiring can be dangerous. It is best to get a company that knows what they're doing to help you with these more extensive jobs. People like SOS Electricals are usually happy to help with projects of all sizes.
What would you have in your toolbox?